Description
Contingent99 is a indie dev team comprised of Bundy Kim and Dahoon Lee, two friends who grew up playing games together. Our development process involves lots of experimentation through rapid prototyping and iteration.
History
The Story So Far
Contingent99 was formed in 2014 when Bundy and Dahoon stopped dicussing making games and decided to drop everything and start making games. While they both have mainly engineering backgrounds, they've been challenging themselves to expand their skill sets through this new venture. Wizard of Legend is Contingent99's debut project.
Projects
---
Logo & Icon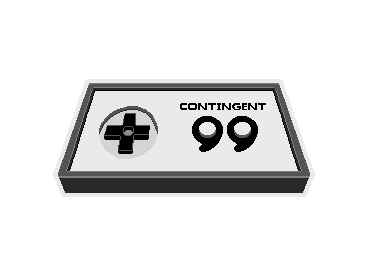 Want something specific? Contact us!
---
---
presskit() by Rami Ismail (Vlambeer) - also thanks to these fine folks