FAST PACED ACTION

Wizard of Legend is a fast paced dungeon crawler with rogue-like elements that emphasizes dynamic magical combat. Quick movement and even quicker use of spells will allow you to chain spells together to unleash devastating combinations against your enemies!

OVER 100 SPELLS

Unlock over a hundred unique spells and discover powerful spell combinations and synergies! A wide variety of elemental spells allows you to create a hand best suited to your playstyle. Dive head first into the fray or stand back and let your minions do the work for you, the choice is yours!

LOCAL CO-OP

Grab a friend and tackle the Chaos Trials together in Wizard of Legend's couch co-op mode! Jump head first into the action in an all out offensive or strategically equip your wizards with spells and items that compliment each other's playstyle. The battle is not over when your friend is downed in battle. Defeat multiple enemies in a display of skill to grant your partner a chance to rejoin the battle!

TEAM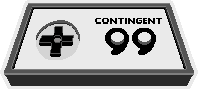 Contingent99 is a two person indie dev team based in Los Angeles. We've been hard at work on our debut project, Wizard of Legend! If you have any questions or inquiries, please feel free to contact us at:
Email: team [at] contingent99.com
Twitter:
@contingent99
More info on our
Presskit
Nintendo Switch is a trademark of Nintendo. © 2019 Nintendo.
"

" and "PlayStation" are registered trademarks of Sony Interactive Entertainment Inc. Also, "

" is a trademark of the same company.
Xbox, Xbox One, the Xbox logos, and/or other Microsoft products referenced herein are either trademarks or registered trademarks of Microsoft Corporation.